From a single part to the body-in-white structure
Ever since cars have existed, we have been developing, producing, and supplying metal parts—and, for the vehicles of today, hybrid structures—for the automotive industry. From a manufacturer of individual parts, we have grown into an internationally recognized development supplier of components and body-in-white structures.

KIRCHHOFF Automotive provides vehicles worldwide with extra stability and safety.
But we also offer our customers much more than that: we make a considerable contribution to the growth of their competitiveness.

The crucial cost and logistical advantages of our streamlined, medium-sized company structure with international presence serves a single purpose: to drive the market success of our customers and safeguard our innovative strength and earning power. This is our pledge worldwide.

11-01-23
The help continues
To ensure that one of the most important and largest universities in Ukraine, the National Polytechnic University of Lviv, can continue to be supplied with electricity, our colleagues from KIRCHHOFF Automotive in Poland have donated a power generator. For them it was a matter of course to help quickly and unbureaucratically.
In the presence of more than 550 employees, Janusz Soboń, Managing Director KIRCHHOFF Automotive Polska, and the CFO of KIRCHHOFF Automotive Holding, Claudius Bensberg, handed over a generator to the Head of the Ukrainian Center for Humanitarian Aid Collection, Yurii Malynovskyi. For this he expressed his sincere thanks: "Thank you very much for all you do for us and our country. Your support shows how much we stand together and in Europe one neighbor helps another. I am very pleased that our Polish partners are meanwhile even working on the delivery of consumables for the operation of the generators."
In addition, other companies and partner universities supported the Lviv University, so that a total of 19 generators could be delivered - one third of the power supply of critical infrastructure facilities is thus already secured.
Info: The National Polytechnic University of Lviv is one of the oldest and most important technical universities in Ukraine. The university consists of 18 institutes with over 30,000 students and almost 4,000 lecturers.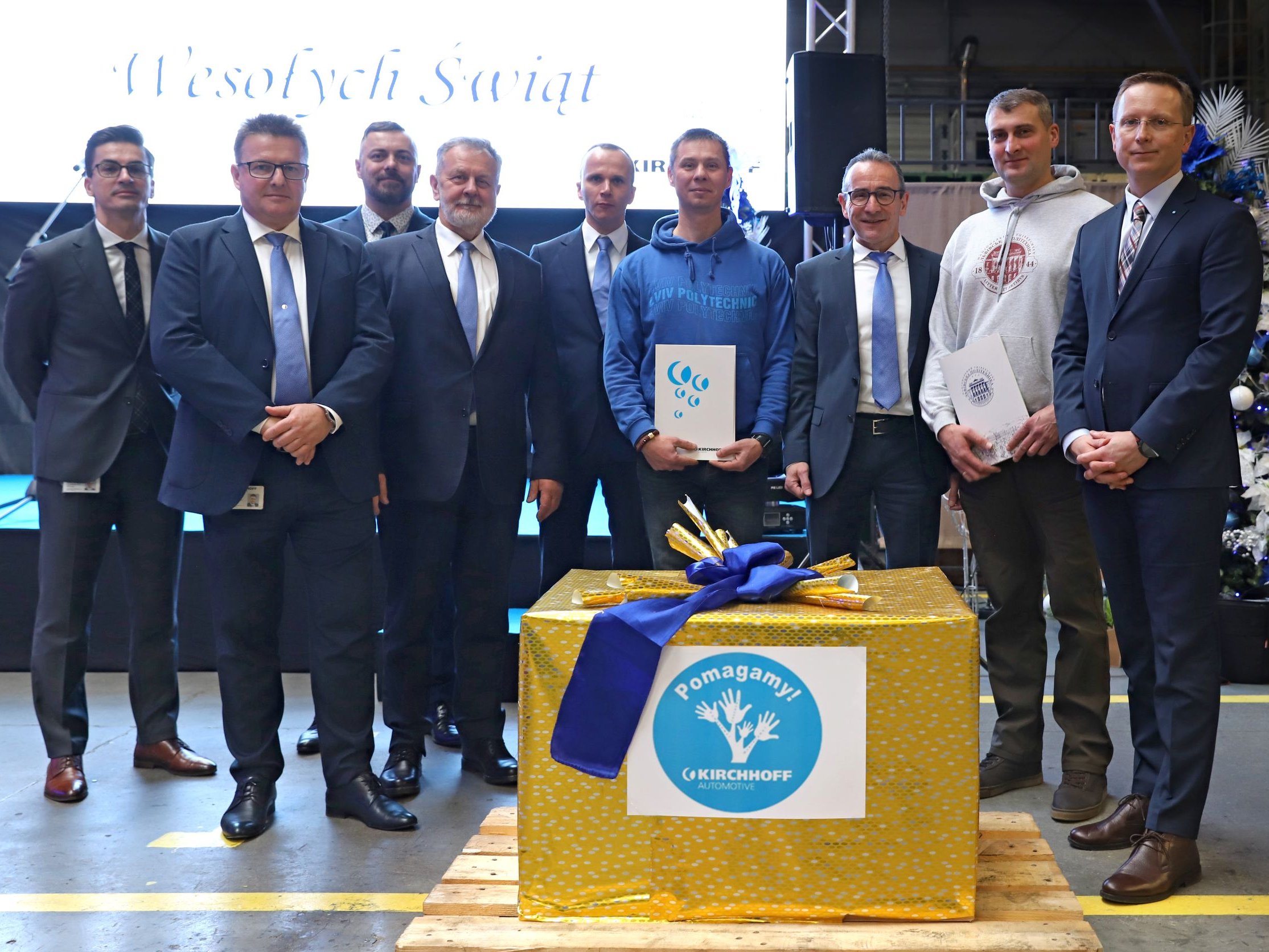 ---