From a single part to the body-in-white structure
Ever since cars have existed, we have been developing, producing, and supplying metal parts—and, for the vehicles of today, hybrid structures—for the automotive industry. From a manufacturer of individual parts, we have grown into an internationally recognized development supplier of components and body-in-white structures.

KIRCHHOFF Automotive provides vehicles worldwide with extra stability and safety.
But we also offer our customers much more than that: we make a considerable contribution to the growth of their competitiveness.

The crucial cost and logistical advantages of our streamlined, medium-sized company structure with international presence serves a single purpose: to drive the market success of our customers and safeguard our innovative strength and earning power. This is our pledge worldwide.

15-05-23
Perfect Basis for New Contacts
With over 900 thousand visitors, Auto Shanghai was able to build on its pre-pandemic successes. For our company, too, Asia's largest trade fair provided an excellent marketing platform in the most innovative market for e-mobility.
Almost 300 vehicle models with alternative drives were presented in Shanghai in April, two thirds of which were vehicles from Chinese manufacturers. Since these manufacturers have not only caught up with the major international carmakers, particularly in the areas of design and entertainment systems, but are now themselves setting standards for innovation and connectivity, the halls of the Chinese manufacturers were virtually magnets for the mostly young audience.
For our Chinese sales team, our booth was the perfect basis for making contact with the new car manufacturers in China. CTO Dr. Thorsten Gaitzsch: "The trade show in Shanghai is very important for us, as we expect more sales with Chinese manufacturers in the coming years. Here at our booth we were able to make valuable contacts with the decision makers of potential future customers."
As special guests, CTO Dr. Thorsten Gaitzsch welcomed VDA President Hildegard Müller and key contacts from SAE-China (Society of Automotive Engineers).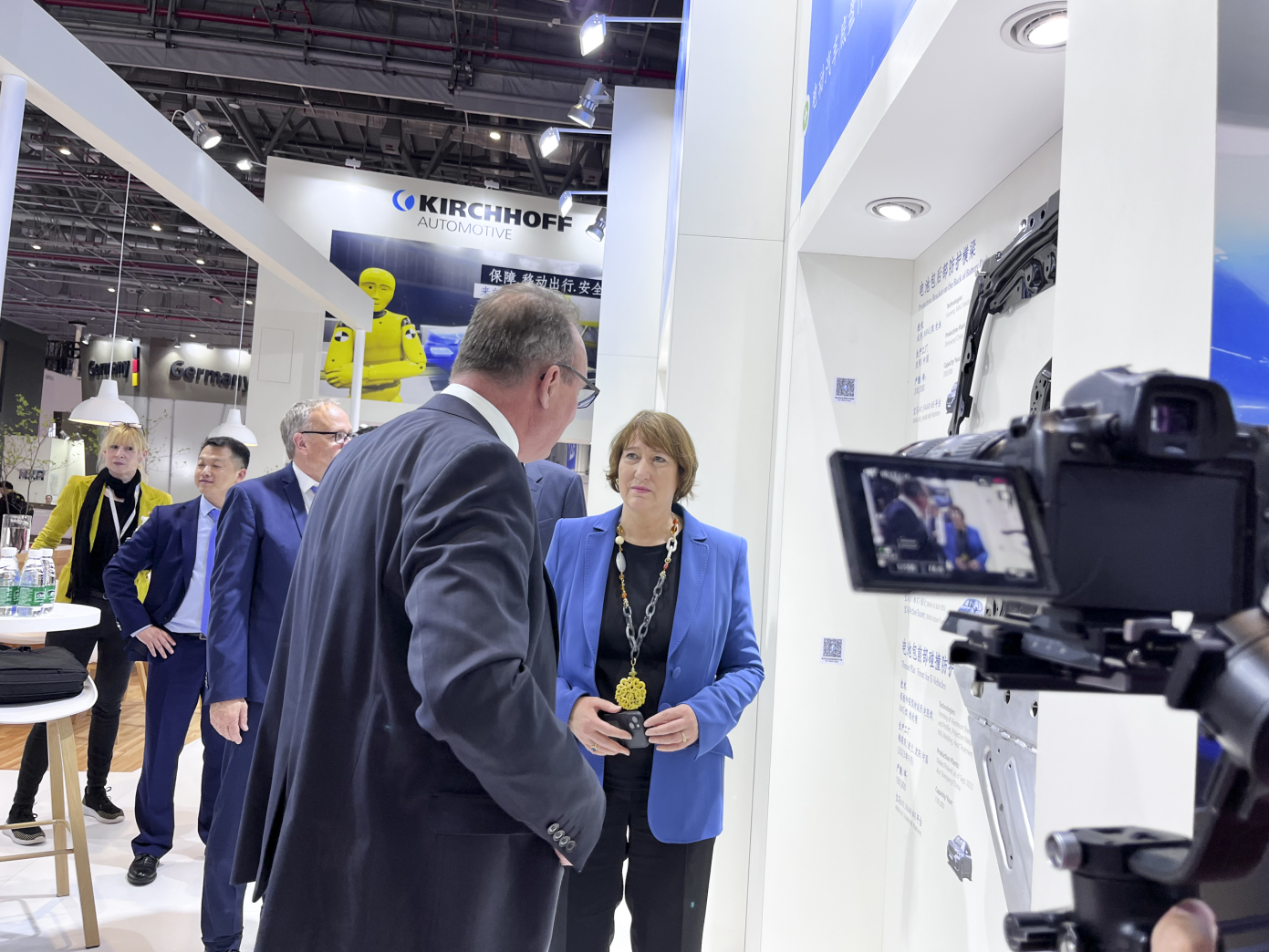 ---